Join us for the reVIVE Course
The reVIVE Course is a 13-week program developed by Founder & Executive Director of Single MOMM, Jennifer Finnegan Pool to assist you, as a single mom, in exploring who you are, what has gotten you stuck, and how to take courageous steps forward. Any single mom ages 18-118 can chart a bold and new direction for her and her family through reVIVE, and she doesn't have to do it alone. Joining reVIVE will put you in a small group setting with other single moms that understand the ins and outs of single motherhood.
So, you're ready to be reVIVEd? Come as you are! Each small group of 4-6 single moms is lead by a facilitator who is an experienced graduate of this Course. Check out the schedule below, and a few details about the course itself. Then fill out the registration form and we'll connect with you soon!
reVIVE is broken into 13 Sessions.

Phase One are sessions 1-5 & Retreat: during this phase the course is focused internally: your personal values, heart, thinking styles, strengths, story, and personal awareness.
Phase Two are sessions 6-10: during this phase it is about the sticking points that get us stuck.
Phase Three are sessions 11-finale: during this final phase we explore life skill tools that include time management, finances, and decision making. These sessions focus on the practical application of the reVIVE Course.

reVIVE Course Schedule (subject to changes)
Mondays 10:00 am-12:00 pm
Located: Table 12 Cafe (corner of South Airport + Garfield)
Childcare: NOT offered for this time/date
Wednesdays 6:30-8:00 pm
Located: New Hope Community Church
Childcare: is offered through New Hope's Awana program
Thursdays 6:30-8:00 pm
Locations: First Congregational Church; Church of the Living God
Childcare: is offered for First Congregational Church location ONLY
** Between weeks 5 and 6 is the reVIVE Retreat that is mandatory to attend. This is an overnight retreat beginning in the morning on Saturday, October 19th and going through the morning on Sunday, October 20th. Spending the night at the retreat is NOT mandatory but coming during the full day on Saturday is mandatory for the completion of this course.
Hear real stories from real moms, each with their own unique perspective and challenges. Every mom you'll hear in this section has completed The reVIVE Course
During the video teaching, Jennifer shares pieces of her story while explaining the topic for the session.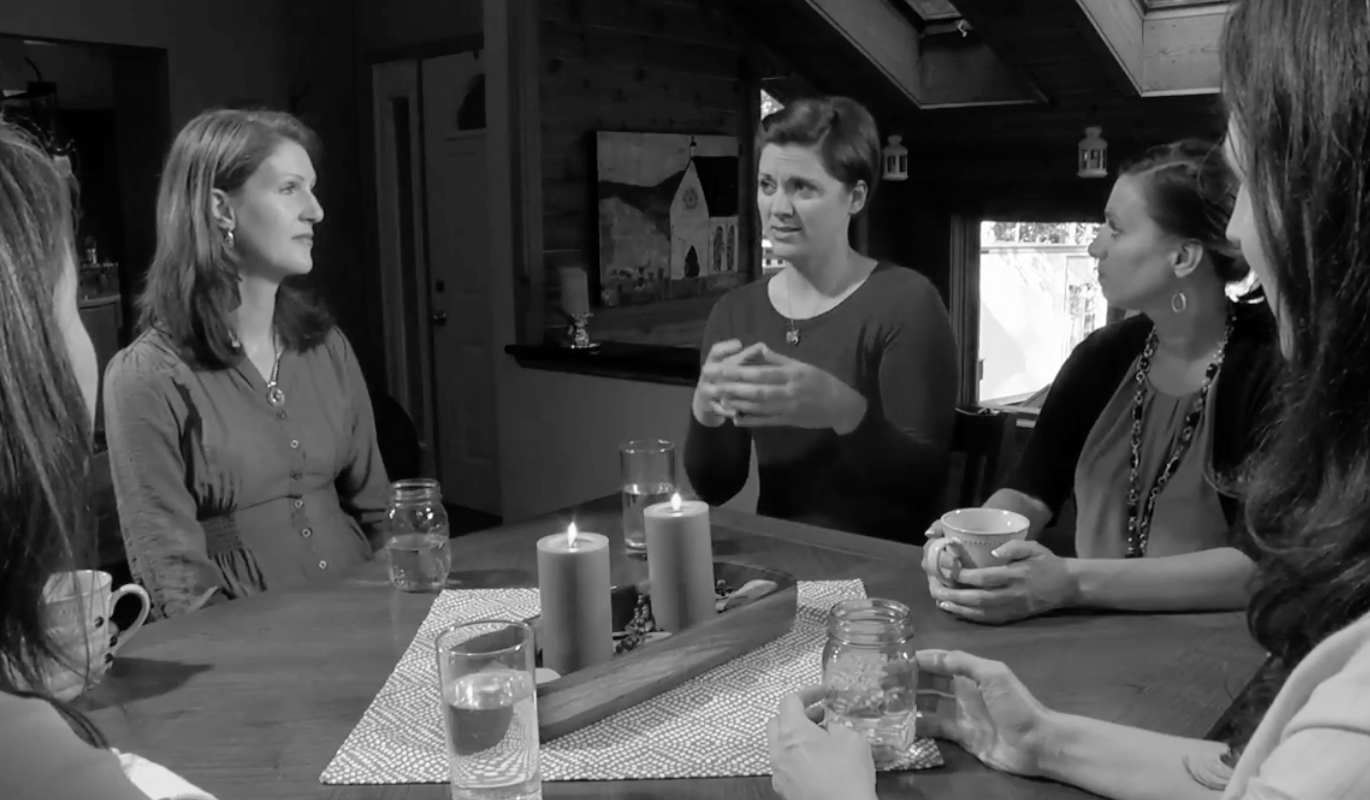 Get to know five women as they walk through their own successes and struggles. You may not related with all of them, but you will see parts of yourself in one of these moms.
Session Topics:
01 STORY
02 AWARENESS
03 HEART
04 THINKING
05 VALUES
+ RETREAT
06 NEXT
07 FORGIVNESS
08 BOUNDARIES
09 FAMILY
10 DATING?
11 TIME
12 FINANCES
13 DECISIONS
reTREAT:
All Course Small Groups will attend a retreat weekend together.
Retreat is an essential piece to the reVIVE experience, where you'll work through your personal stories to gain new insight and grow together as a group.

• Retreat will run all day Saturday, October 19th to mid day Sunday, October 20th in between the fifth and sixth week of reVIVE.
• There will be no childcare provided for this retreat. Please find alternative childcare.
• All food and beverages will be provided for this retreat.